Revolutionize Your Social Media Strategy with Spintax
Are you tired of spending hours crafting the perfect social media posts? Do you wish there was a way to easily create multiple variations of your content to increase engagement and reach? Look no further than Spintax! With its time-saving automation, increased engagement potential, and ability to create personalized content, Spintax is the perfect tool for busy marketers like you. Not only will it save you time and effort, but it will also help you streamline your social media marketing strategy for maximum efficiency and effectiveness. Try Spintax today and see the difference it can make for your social media campaigns!
Time-saving
Spintax can help you save time by automatically generating multiple variations of a social media post. This can be especially useful for campaigns that require a large number of posts or for when you want to test different versions of a post to see which performs best..
Increased engagement
By using Spintax to create multiple variations of a post, you can increase the chances that your content will be seen and engaged with by your audience. This is because different people respond to different types of content, and by using Spintax, you can create a variety of content that is more likely to resonate with your audience.
Enhanced personalization
Spintax can be used to create personalized social media posts that are tailored to specific audiences or segments. For example, you could use Spintax to create different versions of a post that are targeted to different age groups or geographic locations.
Improved efficiency
Using Spintax can help you streamline your social media marketing efforts by automating the process of creating and scheduling posts. This can free up time for other important tasks and help you get more done in less time.
Scale your Campaigns
You have content that is worth sharing more than once. It could be a regular post to kickstart a weekly conversation, it could be talking about different aspects of your business or services or altering your affiliate link messaging to appeal to new audiences.
We built PostMaker to help you create different versions of a post easily by taking a single idea and spinning it, using Spintax, into many, many more.
The output will all be unique posts, no repeats here.
So, if you've got an idea of what you'd like to say but don't know how to get it there yet - let PostMaker do that work for you!
You will be able to create custom templates using PostMaker so you can easily reuse them across all your social media accounts. You'll also be able to add images, videos, links and more to each post as well as set up automatic scheduling options.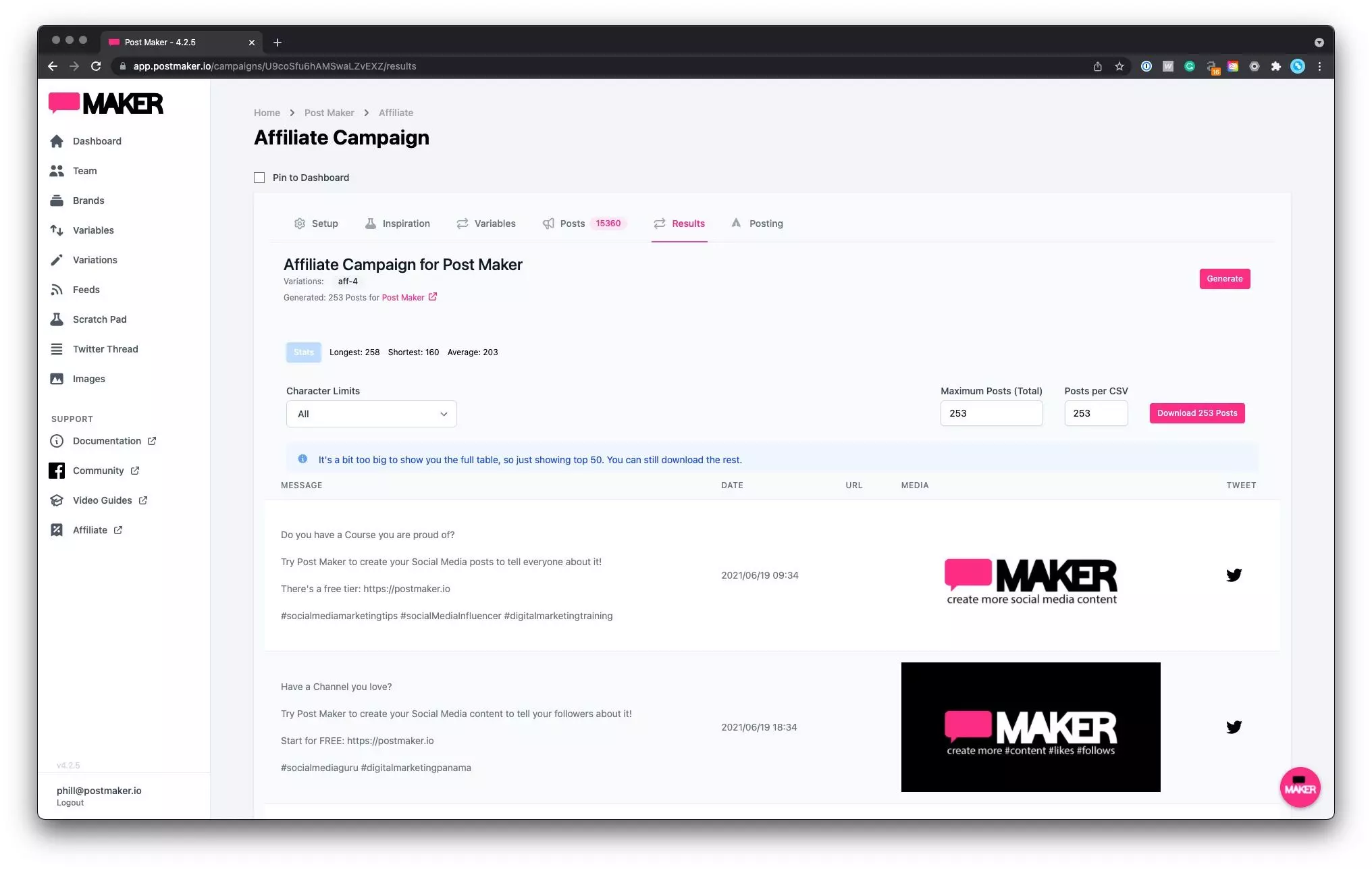 The Very Best of your Content
If you're working with multiple clients or different campaigns for your own business you'll want to have your ready-made CTA's (Call to Actions), Scroll Stopping Headlines and handcrafted hashtags ready to use.
PostMaker lets you save content to put into new posts, via variables, to help reduce the time and effort in crafting your campaigns.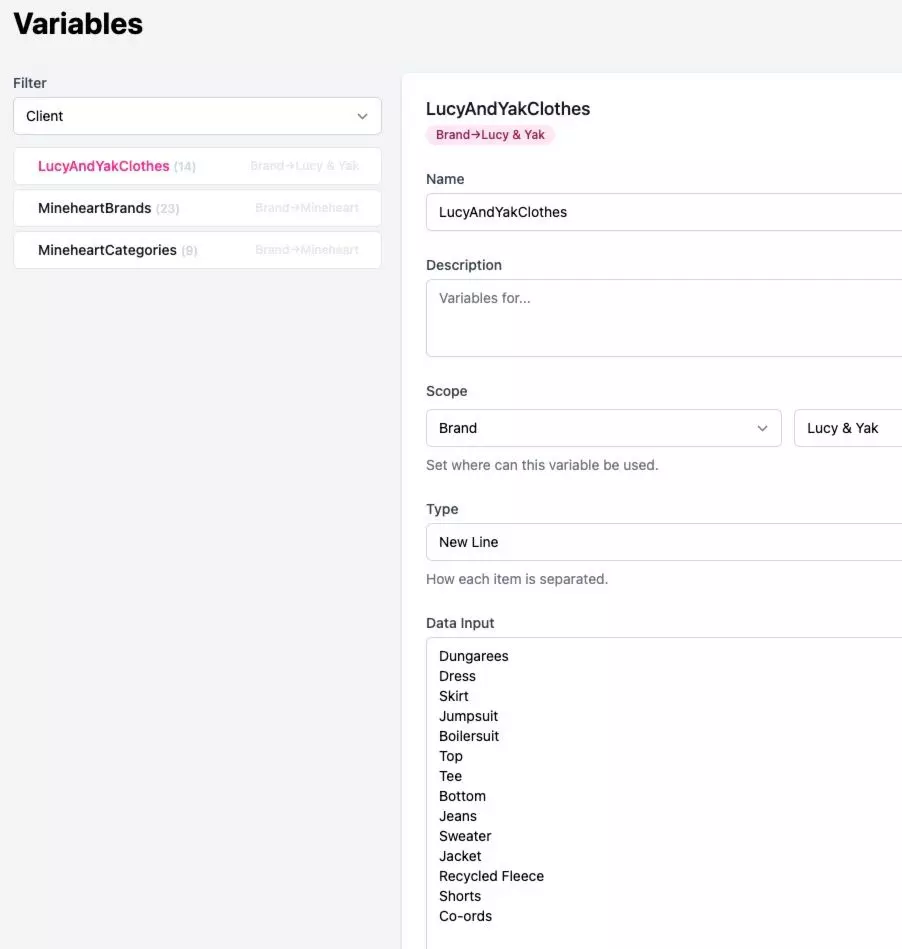 Experiment and Test your ideas
We help you scale, but also we help you experient. When generating you can choose to use different hashtags, images, videos, call to action, or whatever.
Post different ideas, measure and refine. Nobody makes it as easy to try loads of different post variations to test out your ideas, tweak them and increase engagement.