Imagin' That
Post Maker can create Dynamic Images for you. Giving your post a clickworthy, scroll stopping picture with minimum effort.
Use our premade templates to easily create a unique image for your Post, even using dynamic text to match up with the text content.
Genius.
Thank you for signing up for the Post Maker Trial, we have emailed you a sign-in link to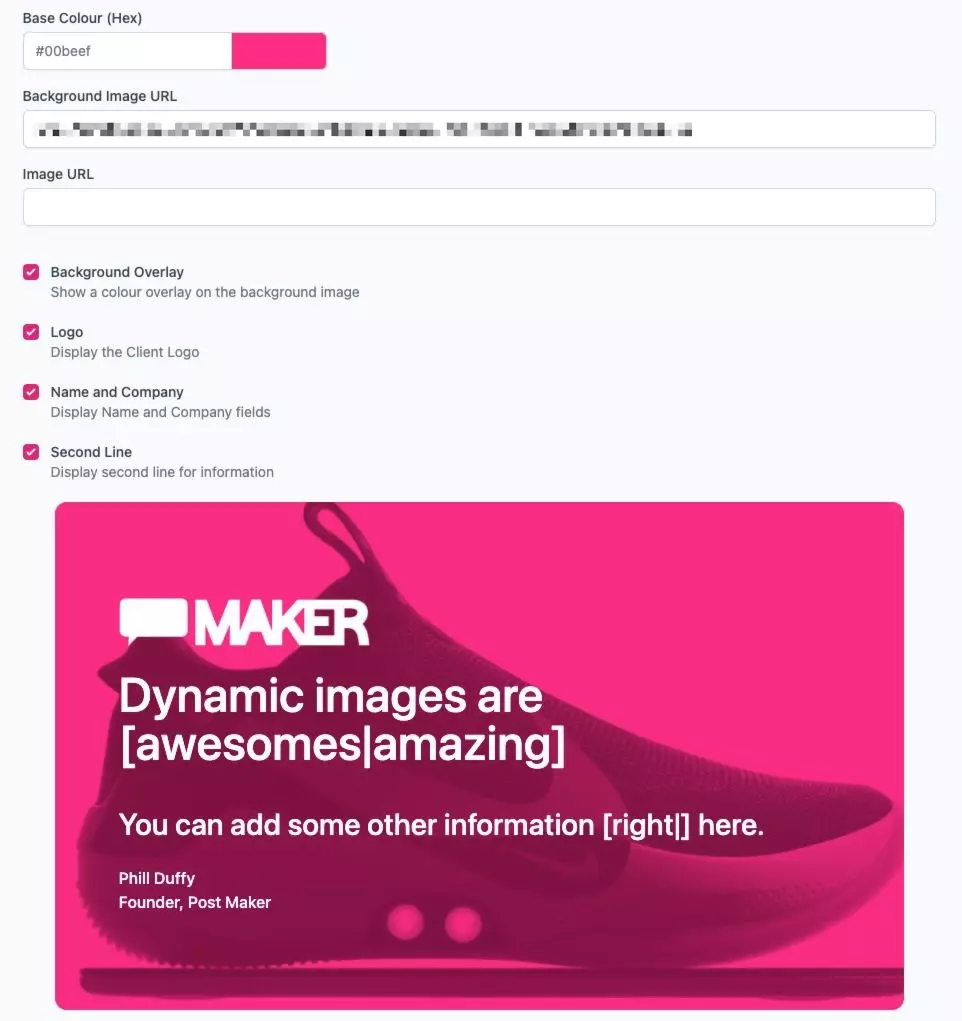 The Very Best of your Content
Use Post Maker to create a whole bunch of Social Media Images quickly and easily. Simply find your background images, select your variable and choose which text to overlay - Post Maker will then generate every combination for you and dynamically replace your text with the relevant variable content.
Thank you for signing up for the Post Maker Trial, we have emailed you a sign-in link to