Webhooks and API
Use the power the PostMaker's Text and Image generation in your own workflow.
Hook into tools like Zapier, IFTTT, Pabbly Connect or Integrately.
You're not limited to just Social Media, you can use the output to respond to emails, support follow ups or more.
We have even built in the ability to pass in your own text replacements, making it easy to pass in someone's name, a product or time of day.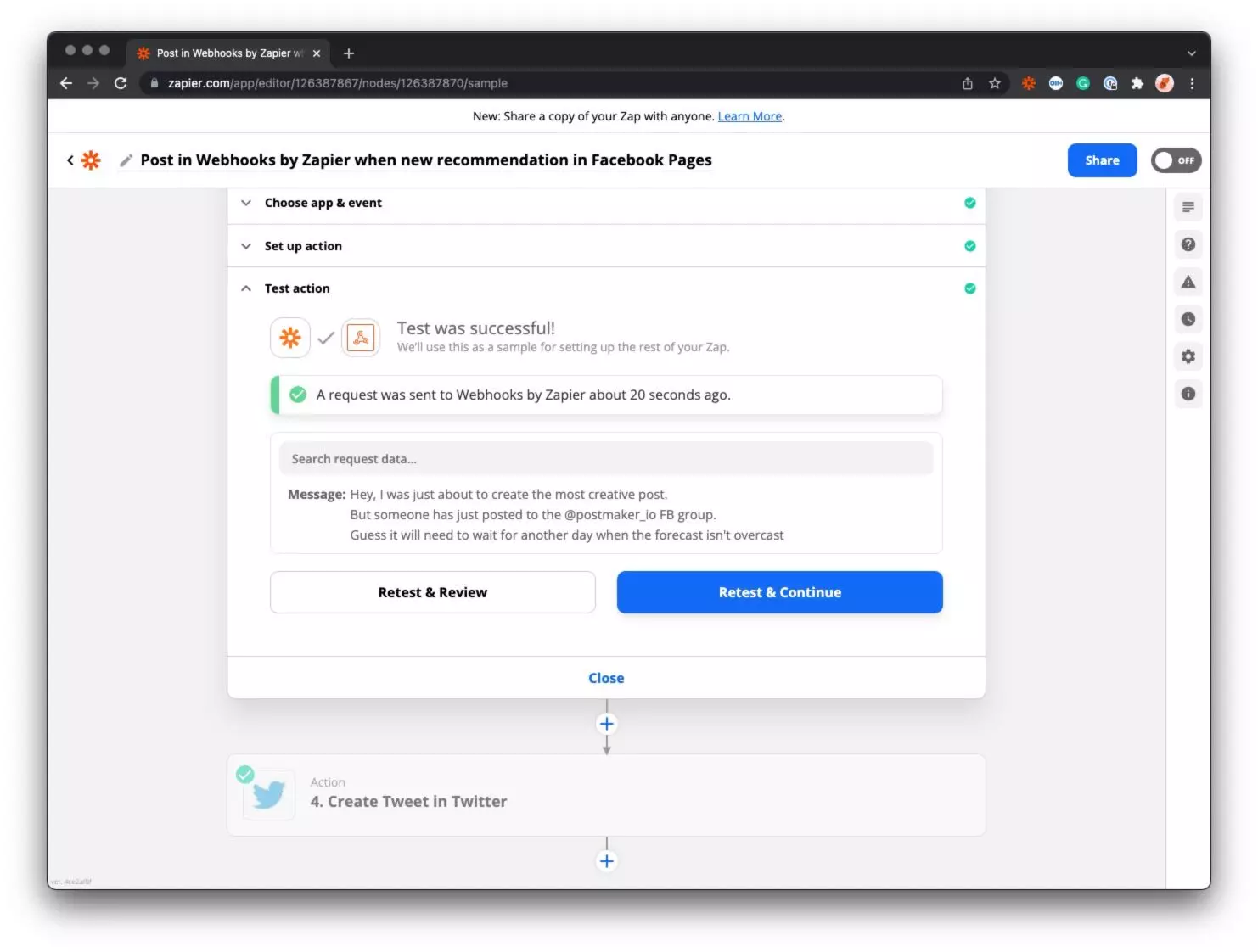 Twitter Thread
We help you write and post a Twitter Thread
Simply paste in your long form content and it will be broken down into Twitter Sized chunks, perfect for a cup of tea and a long read.
Try it for Free for 14 days, no payment details needed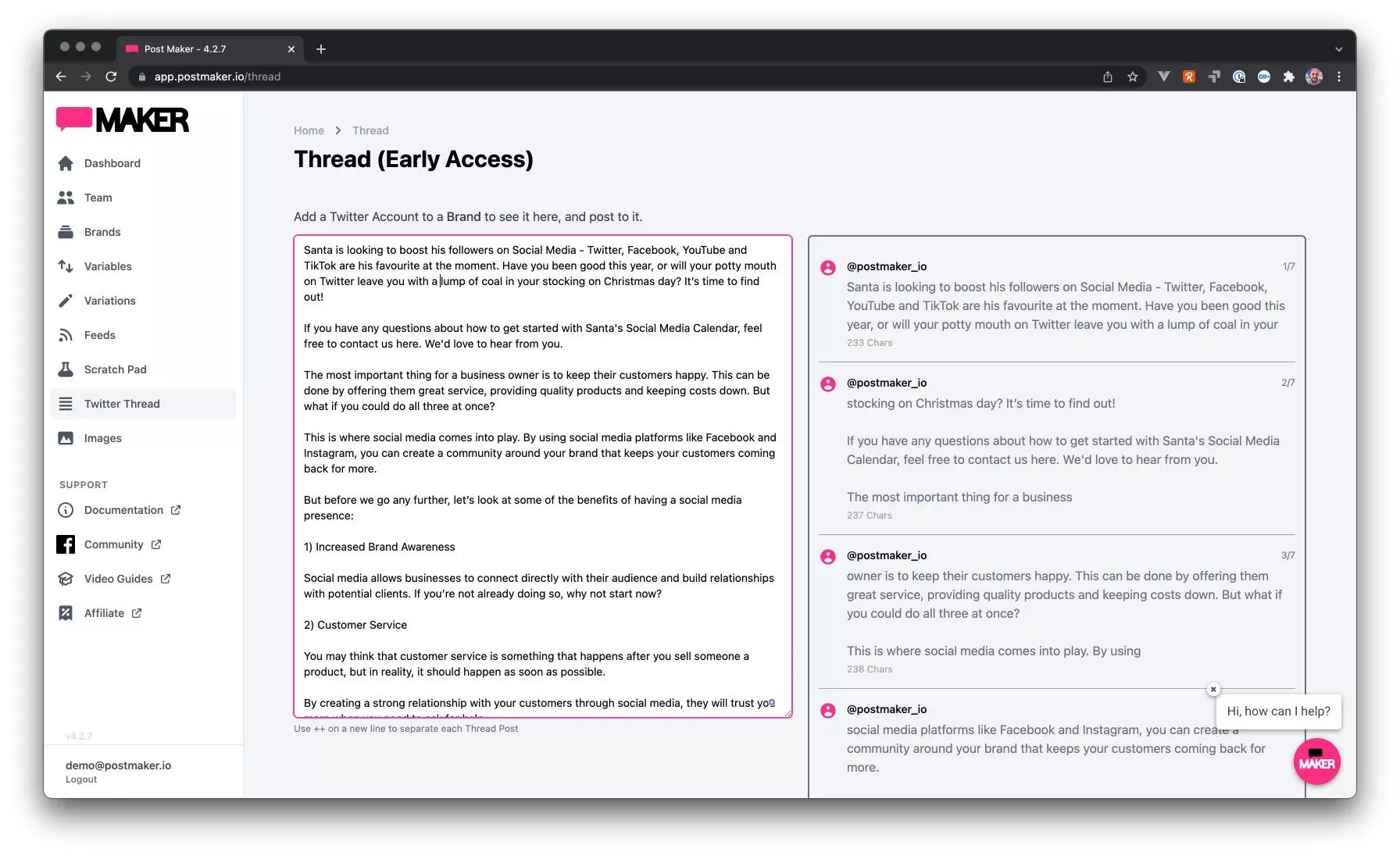 Powerful Date Scheduling
We know that your scheduler might have some fancy calendar built it. That's cool, but hear us out.
If you've got a lot of content created from PostMaker that you want to have fine control about when it gets scheduled you can use our schedule builder - it's awesome when you want to post at fixed times, dates, or intervals.
It uses a CRON Expression, for example
0 14 * * MON,THU
will post at 2:00 pm on Monday and Thursday
If you want to see how CRON helps you, take a look at https://crontab.guru/ it helps you build the CRON Expression.
Try it for Free for 14 days, no payment details needed