Post Maker November Updates
I wanted to create a post to show what is happening with Post Maker and some great new features that have been implemented. A lot of the features have come from the community, which I absolutely love.
Video Version
Text Version
I wanted to do a Post Maker demonstration of where we have got to where the product is evolved a fair bit since we initially launched, and just want to take you through some of the key features and show you around.
Dashboard
Okay, so now on the dashboard, we now have the ability to see the most recent campaigns. So if you're going into a campaign, you will see the list appear here.

Pinning a Campaign
you can also pin a campaign to the dashboard. If there's a particular campaign that you're working on, you can pin it that will appear at the top here, so you have got easy access.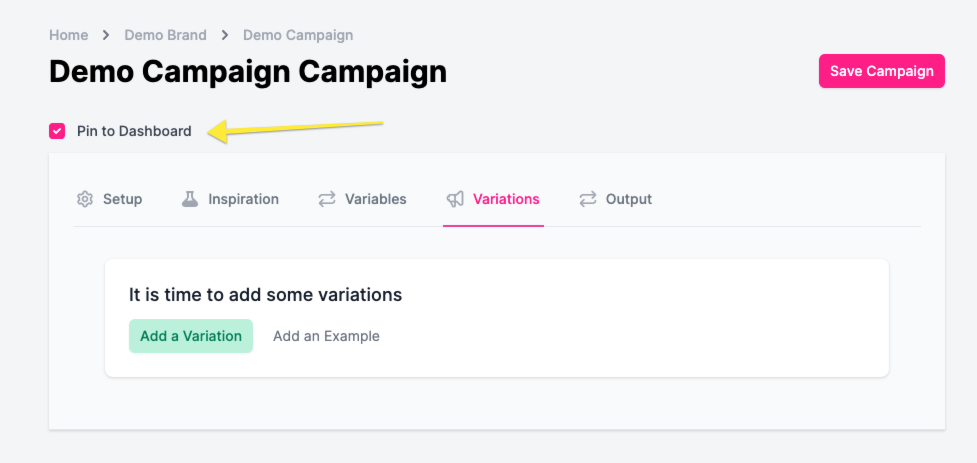 Introducing Packs
We've also added packs, and these, this list of packs will grow over time. But what this will be is these will be packs that Post Maker adds, and also people from the community experts to enable both variables and variations to be added into your account.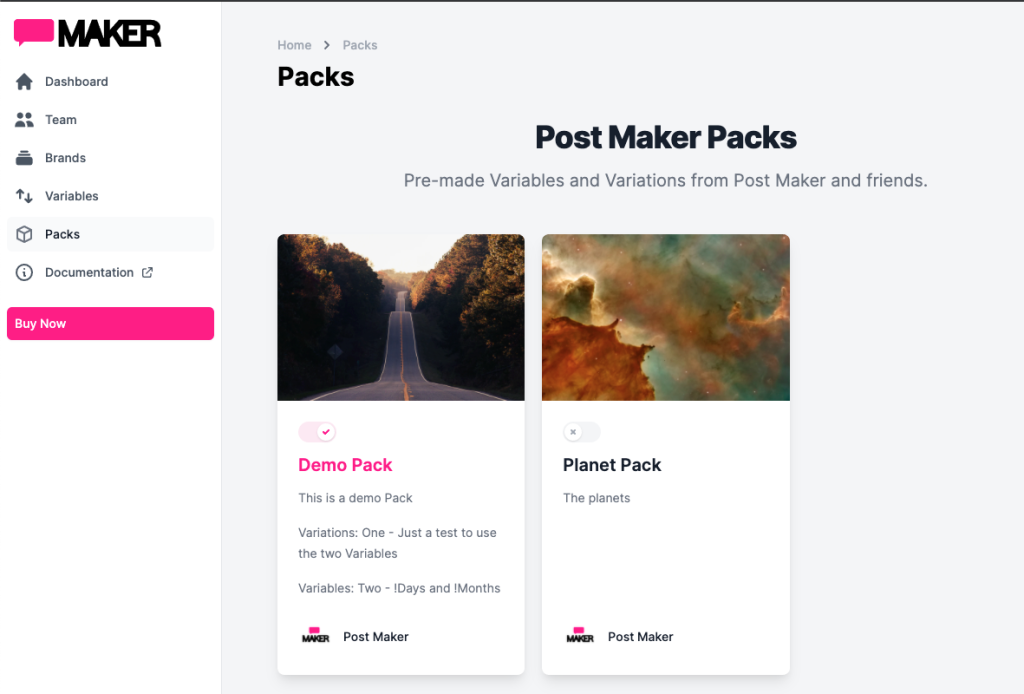 And a quick example, if I enabled the demo pack, what this will give me is this will give me a list of days and list of months just for example. And if I go into one of my campaigns, I can have a look at the inspiration tab. And here we will see that there was a post variation that I can use and generate content from.

Media Preview
We also have a couple of new features that we have added. One of them that you'll see down here is that if you use any media URLs, this is a comma-separated list of images that you want to use in your posts, you will see small previews that will appear at the bottom down here.

Variable Improvements
You will also notice that in the variables if you use a variable name. So here if I say hello, days, it will be selected. So you can see which ones are in your post.

If you're creating quite a large bit of content, you can now also say I want to add the month, you can simply click this and it will insert this into your post. If you hover over it will give you some idea of how many items are in this list. So we want to put down here the call to actions, it will say hello each of the months and then each of the call to actions and we'll see how many posts this will generate.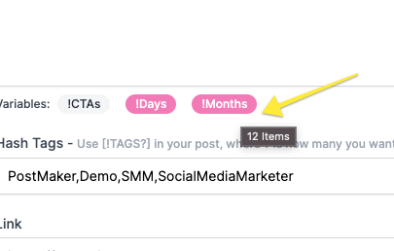 Output Improvements
On the output screen, you can now choose how many you download. So by default, it will give you the option to download all of them. If you want to reduce this to a certain number, you can just reduce this and it will change that down to get back, you can just delete and you will be able to then download all of the posts for you.

Duplicating Variations
Going back to the variations tab, we have added the ability to duplicate a post. So if you have, for example, a different link. So if you're pointing to different parts of your website, and you want to have similar content, but you want to have a different link associated and different maybe call to action, you can duplicate this post.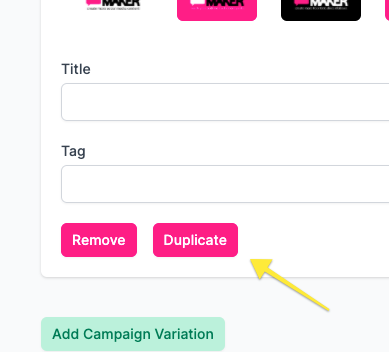 So here I'll put one for days. And now when I generate this, we will have an output for the days and the months. So we have Howdy Tuesday they Hello November. And these are randomised when we are generating this content.
Thank you
So those are the main changes we have at the moment.
We're looking to continue to refine this and make this incredibly easy for you to generate content, as ever, any feedback is extremely welcome.